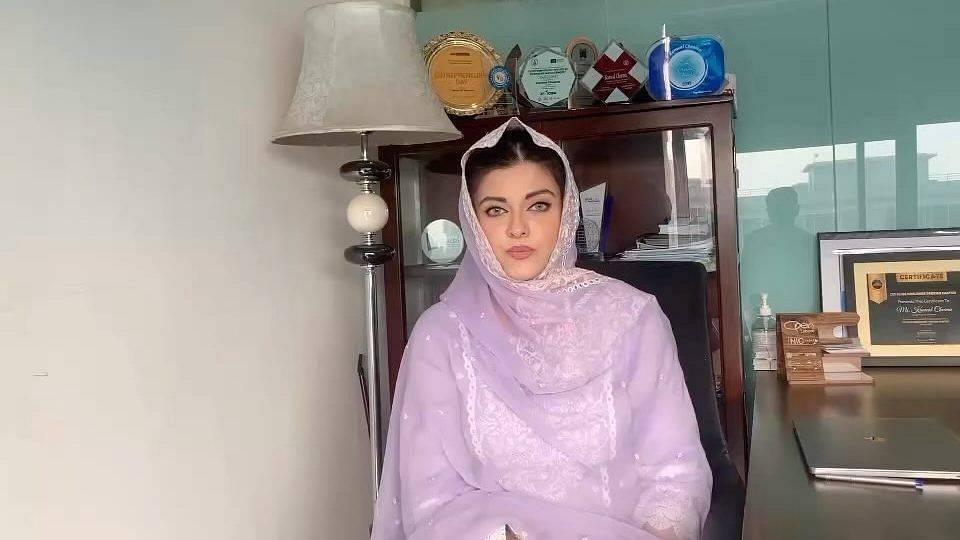 New Delhi: Pakistani entrepreneur Kanwal Cheema does not want to be known as Aishwarya Rai Bachchan's doppelganger. She would rather be famous for the work she does. But the past week has put her firmly in the public gaze, first for her similarity to the Bollywood star and then the backlash for saying that she doesn't like the comparison. 
"Everybody is unique, everybody has their own identity, and people should not be just compared like that," Cheema said in a statement posted on Instagram. The video has been viewed nearly 85,000 times since it was posted a week ago. 
She highlights the problem with reducing her identity to just her looks. A woman, Cheema points out, is always reduced to her looks, which is unfair. "A woman is much more than her looks," Cheema said. 
The brouhaha over being Aishwarya's doppelganger began when a clip of an old interview of Cheema began circulating on social media. She showed no interest in answering the question, but as the interviewer pushed on, Cheema admitted that she is often compared to the Indian actor but is 'not fond of the comparison.' 
'Aishwarya, a unique woman' 
Cheema made it clear that Bachchan is a 'unique woman', but went on to clarify that she would like to be known for her own legacy—an entrepreneur and CEO who launched the social platform My Impact Meter to increase transparency in donations made to charities.
"That's what I want to be known for. Not as a copy of someone. I'd rather be the best original version of myself than be a copy of somebody else," she added in her Instagram statement. 
She said it was 'very shallow' how internet users were comparing her and Bachchan and asking who was more beautiful. Her comments received support from others on X (formerly Twitter), while major publications across Pakistan such as The Express Tribune and various media outlets have also reported her statement.




Read More:'Pakistan's Aishwarya Rai Bachchan' is sick of being called that. Here's why

2023-09-18 13:59:18