U.S. home purchases are getting scrapped at the highest rate in nearly a year as the highest mortgage rates in more than two decades are giving homebuyers "cold feet," online real estate brokerage Redfin (RDFN) reported this past week.
Almost 60K home-purchase agreements across the U.S. were canceled in August, the Friday report said. That's equivalent to 15.7% of homes that went under contract last month, vs. 14.3% a year before, marking the highest share of cancellations since October.
A weekly survey from Freddie Mac showed the average 30-year, fixed mortgage loan rose to 7.18% as of Sept. 14 from 7.12% a week earlier. Borrowing costs have stayed above 7% for the past five weeks, adding pressure on shoppers who are also grappling with a limited number of homes for sale, and consequently, rising prices.
"I've never seen more homebuyers cancel deals in the last six months than I've seen at any point during my 24 years of working in real estate," Redfin Agent Jaime Moore said in the report. "They're getting cold feet."
RDFN noted the median U.S. home sale price advanced 3% Y/Y to $420,846 in August, the largest annual increase since October, when mortgage rates surpassed 7% for the first time in two decades.
Chen Zhao, lead of Redfin's (RDFN) economics research, reckons home prices will likely stay high for the foreseeable future.
"The Federal Reserve still has more work to do in its battle against inflation, which means mortgage rates are unlikely to come down anytime soon. As long as rates remain high, homeowners will be reluctant to sell. And that lack of homes for sale will keep prices high because it means buyers are duking it out for a limited supply of houses," he added.
Despite high mortgage rates, online real estate platform Zillow (Z) (ZG) reported an uptick in new listings in August, rising about 4% to almost 350K from July. Yes, sellers are listing fewer homes for sale than pre-pandemic norms (a more than 20% gap), but "the monthly increase gave buyers a bit of relief in the midst of a long-standing drought of inventory."
With an overall shortage of existing homes on the market prompting strong demand for new ones, builders have been busy this summer. Lennar (LEN), for instance, on Thursday delivered stronger-than-expected top and bottom line results for its fiscal third quarter, as deliveries improved sequentially and Y/Y.
Other homebuilders: D.R. Horton (DHI), KB Home (KBH), PulteGroup (PHM), Toll Brothers (TOL), Beazer Homes (BZH), Tri Pointe Homes (TPH), NVR (NVR) and Taylor Morrison (TMHC).
More on the Housing Market: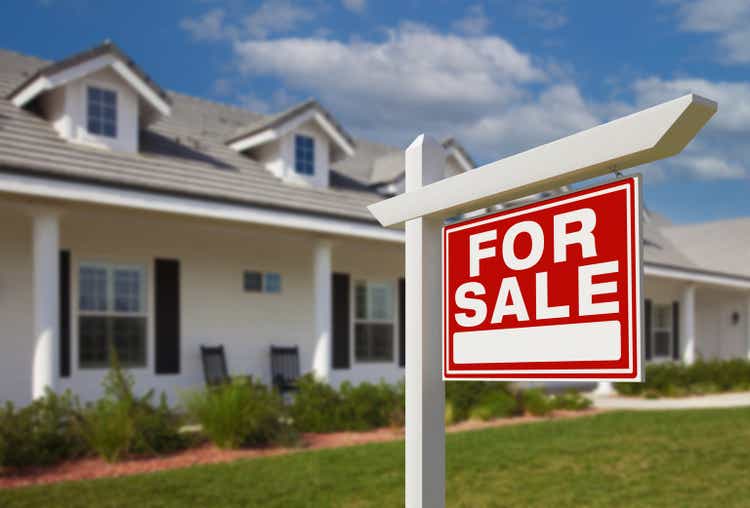 Read More:U.S. home purchases scrapped at highest rate in 10 months – Redfin

2023-09-16 20:39:00